Exterior Painting Company in Newton
Local & Trusted Exterior Painting
Painting your home or business is one of the most effective ways to improve the appearance and value of your property. For over 30 years and counting, locals have trusted our team at Adelfia Painting when they need an exterior painting company in Newton, Wellesley, Weston, Belmont, Concord and throughout the region. Our depth of experience ensures every aspect of your project is performed with precision – from prep work to finishing touches. We use the highest quality supplies, latest equipment and best practice techniques to consistently deliver premier-level results.
Customer feedback likely plays a significant role in your choice of an exterior painting company in Newton and surrounding communities. We invite you to browse our collection of positive reviews on popular online platforms. Matt M. describes his experience in a Yelp review, "We hired Adelfia to paint a section of our home interior in Needham, MA. Peter (the owner) provided an estimate, brought over a team of two employees and showed them what needed to be done. […] They were very professional. They arrived when they said they would, did a great job and cleaned up each day. […] The work was done expertly, on time and the price was fair. I definitely plan to hire them again."
Call us to get started today at 617.794.6955.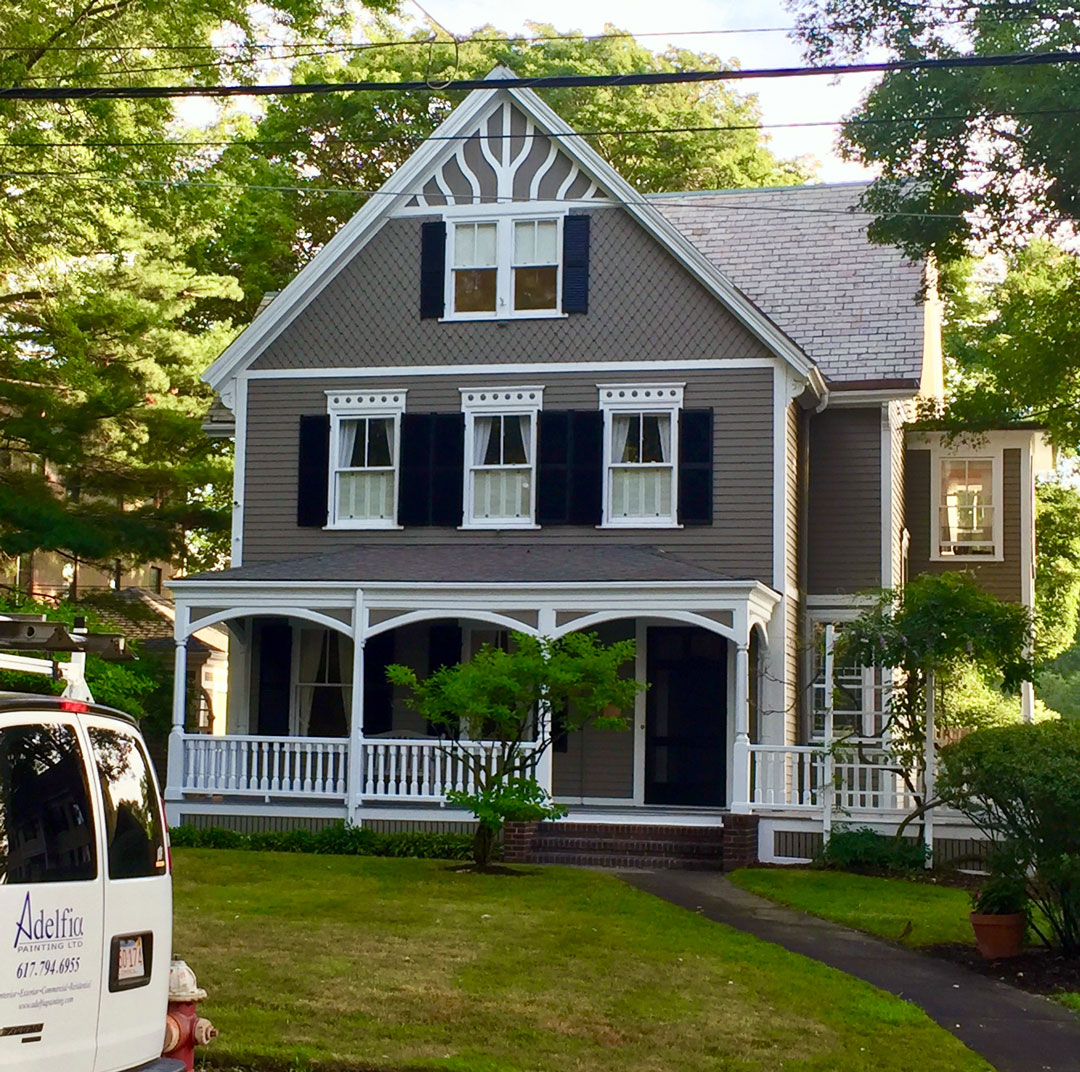 Another Yelp user in Newton describes the quality of our work, "Adelfia has always done a terrific job. Precise, immaculate, knowledgeable about the best products, in-depth preparation and real artists. When they are done, you can't see any brush strokes or hints that a human did the work! I have subsequently hired them to do other paint jobs around my antique house – both inside and out. They have their own high standards, know how to give an old house TLC and put in the extra effort to be able to proudly stand behind their work."
At Adelfia Painting, we provide you with a stress-free experience. Our expert team of painters exhibit unmatched craftsmanship and professionalism. They respect your space and thoroughly clean work areas. With our accurate cost and time estimates, you'll know exactly what to expect and when. We also keep you informed throughout the process with regular progress updates. Anyone who's worked with a less diligent exterior painting company in Newton or elsewhere in the region will appreciate this attention to detail. Your project is designed to last for years to come. We can outline care suggestions help you maintain its pristine appearance as long as possible.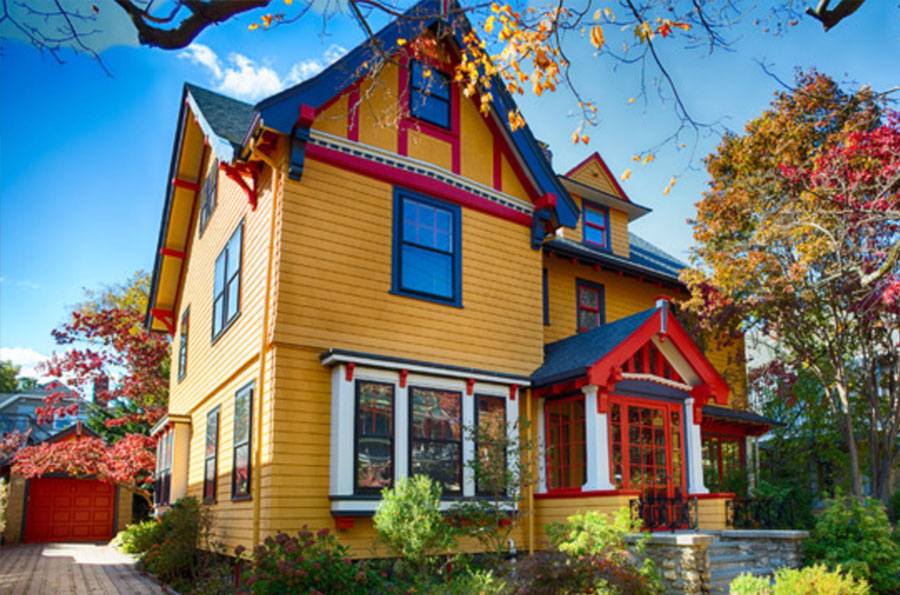 Our clients love our work…
" I was AMAZED at the speed and quality of the team's work. They were done with the patching and painting of all our exterior walls (our home is 2,000 sq ft) in 3 days!!! To summarize, they bent over backwards to help us out on short notice, their team was super speedy & professional, and if you walked into our house, you'd have NO idea that there was any work done. If you're looking for a quality painting company, look no further!"
"I've used Adelfia Painting for many years across projects big and small – interior, deck staining, and exterior paint. I wouldn't hesitate to use them again; the consistency​ in execution​ is spot on​. The preparation​ and work is thorough (stripping, sanding, etc.) and with a fine attention to detail."
"They were very professional – they arrived when they said they would, did a great job, and cleaned up each day so that we could use the rooms in the evening. There was a fair amount of wall prep to fix popped out drywall screws etc. and now we don't see any of those. The work was done expertly, on time, and the price was fair. I definitely plan to hire them again."
We are your local five-star Newton painting contractor serving the Newton, Wellesley, Weston, Belmont and Concord areas of Massachusetts.
We know that most homeowners don't take the decision to go through with a major house painting project lightly. We work closely with our Newton customers to ensure satisfaction. Our talented and qualified painters will help you get the look and feel you want. We will happily answer any questions you may have throughout the process. We are a painting contractor that wants to work with you on scheduling. We will create a schedule that best accommodates your life.
Getting A Quote is Easy. Simply Fill Out the Form Below.