Interior Painting Company in Weston
We're Your Local Interior Painting Contractor
Your interior walls and ceilings play a significant role in the overall look and feel of your home. As such, a properly executed paint job is one of the most impactful home updates that you can invest in. However, hiring inexperienced painters and attempting to 'do it yourself' can result in more damage than improvement. Streaks, blotches, spills and splashes are just a few common hallmarks of amateur paint work. When local homeowners need a professional interior painting company in Weston that they can trust with their most valuable asset, they rely on our team at Adelfia Painting. We have been proudly serving Metro West residents, interior designers and home builders, remodelers and renovation companies for over 30 years.
Our longevity is rooted in delivering flawless results and an exceptional customer experience. Performing expensive prep work helps distinguish us from other interior painting companies in Weston and the surrounding area. We cover and tape off furniture, appliances, baseboards, trim and other surfaces that are to remain untreated. Walls, ceilings and other targeted areas are thoroughly cleaned and prepped so that paint can be applied evenly. You will be provided with accurate estimates as well as project updates along the way, so that you know exactly what to expect and when. Further, we take pride in our strict adherence to best practice techniques and we only use premium paints.
Call us to get started today at 617.794.6955.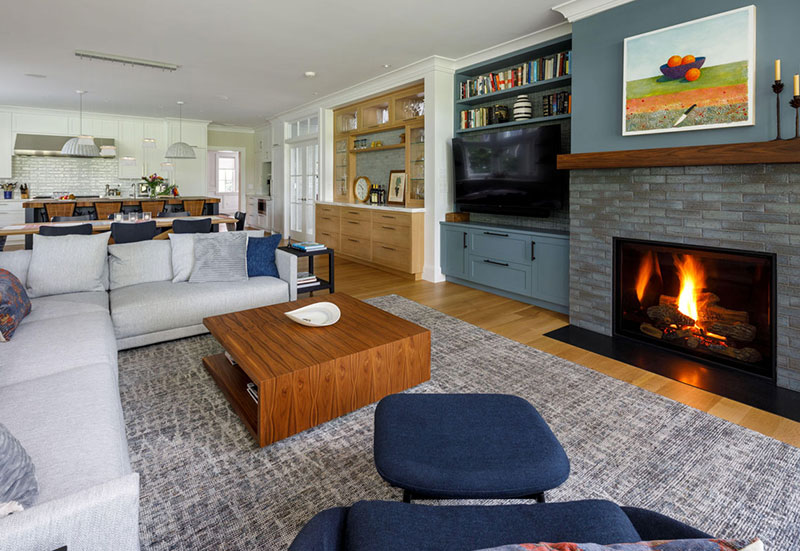 Our five-star reviews show why we are the go-to interior painting company in Weston and beyond. Patti S. shares her endorsement with her review, "Adelfia Painting just completed painting five rooms in my house. I found all people involved with the company not only to be respectful of my home, but to be professional, prompt and knowledgeable as well. The work was completed promptly, and my home looks great. I would recommend them without any hesitation."
Kenneth G. writes, "Peter's crew have got to be the best in the Boston area. We bought a 120-year-old house that hadn't been touched for 50+ years. They stripped all the wallpaper, skim coated all the old plaster walls, sanded all the trim and painted everything. They were fast and good. We got 5 bids on the work. Adelfia Painting was competitively priced and didn't gouge with any add on work (like the 5 windows they replaced the glass in, or the big ceiling patch they did). They were also flexible with schedule, working around the floor refinishing and electrician. The final result is astounding. High quality. If you need painting done, just call Peter at Adelphia Painting. Don't bother with anybody else."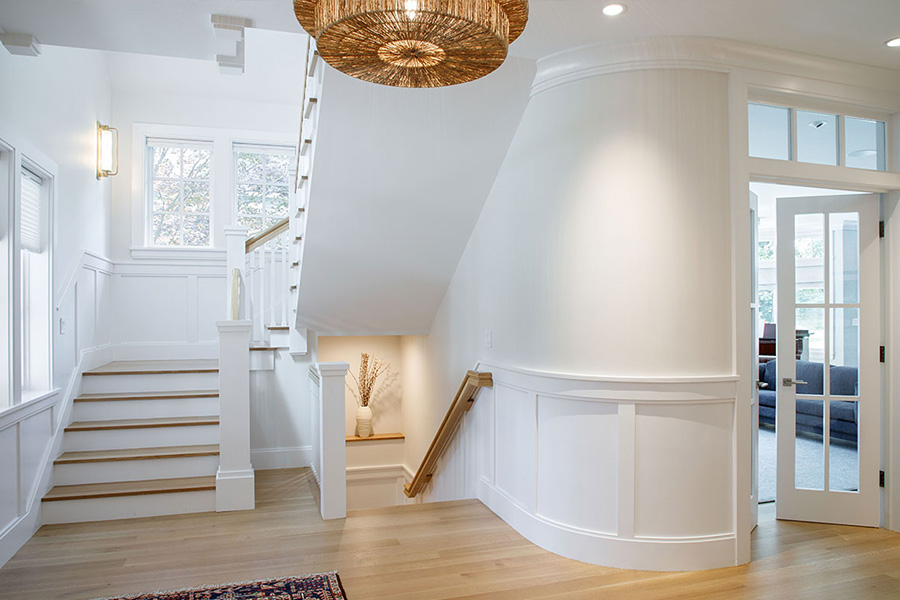 Our clients love our work…
" I was AMAZED at the speed and quality of the team's work. They were done with the patching and painting of all our exterior walls (our home is 2,000 sq ft) in 3 days!!! To summarize, they bent over backwards to help us out on short notice, their team was super speedy & professional, and if you walked into our house, you'd have NO idea that there was any work done. If you're looking for a quality painting company, look no further!"
"I've used Adelfia Painting for many years across projects big and small – interior, deck staining, and exterior paint. I wouldn't hesitate to use them again; the consistency​ in execution​ is spot on​. The preparation​ and work is thorough (stripping, sanding, etc.) and with a fine attention to detail."
"They were very professional – they arrived when they said they would, did a great job, and cleaned up each day so that we could use the rooms in the evening. There was a fair amount of wall prep to fix popped out drywall screws etc. and now we don't see any of those. The work was done expertly, on time, and the price was fair. I definitely plan to hire them again."
We are your local five-star painting contractor serving the Weston, Newton, Wellesley, Belmont and Concord areas of Massachusetts.
We know that most homeowners don't take the decision to go through with a major house painting project lightly. We work closely with our customers to ensure satisfaction. Our talented and qualified painters will help you get the look and feel you want. We will happily answer any questions you may have throughout the process. We are a painting contractor that wants to work with you on scheduling. We will create a schedule that best accommodates your life.
Getting A Quote is Easy. Simply Fill Out the Form Below.