Wellesley Painting Company
Local & Trusted Painting Company
One of the most effective ways to invest in your property is by having it professionally painted. You can reinvent the atmosphere and style of your home while increasing curb appeal and overall value with this simple renovation. Properly applied paint can also extend the longevity of your property by protecting structural components from water damage, harsh UV exposure and other harmful environmental elements. When residents need a Wellesley painting company, they rely on our team of experienced tradesmen at Adelfia Painting. We take great pride in our ability to deliver stunning finished results and hassle-free experiences that consistently meet or exceed customer expectations.
Positive feedback from those we have worked with regularly renews our status as the go-to Wellesley painting company. On Yelp, Matt M. describes his experience, "We hired Adelfia to paint a section of our home interior in Needham, MA. Peter (the owner) provided an estimate, brought over a team of two employees and showed them what needed to be done. […] They were very professional. They arrived when they said they would, did a great job and cleaned up each day. […] The work was done expertly, on time and the price was fair. I definitely plan to hire them again."
Call us to get started today at 617.794.6955.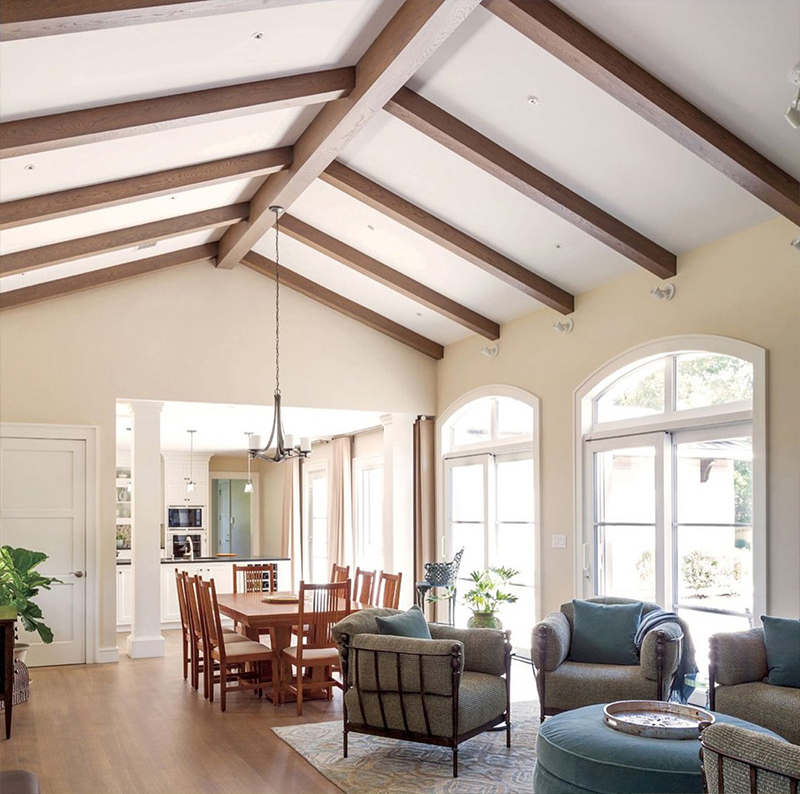 Chris V. explains what made us the painting company in Wellesley for him in his 5-star Google review, "Peter and his team did a tremendous job with the interior paint job of our home. He was professional, prompt, fair and transparent throughout the process. The quality of the paint work was on point! His crew was neat and professional and executed as we hoped! Adelfia has also served many of our clients and colleagues with positive feedback all around. I highly recommend Peter and his team!"
At Adelfia Painting, our depth of experience and advanced craftsmanship enable us to take on projects of all sizes and levels of technical complexity with confidence and efficiency. From single rooms to entire interiors and exteriors – we are the ideal Wellesley painting company for the job. Our detail-oriented approach has positioned us as the go-to kitchen cabinet painters in Wellesley as well. The painting process begins with careful preparation. Tape and plastic are used to cover glass, floors, appliances and all other surfaces that are to remain untreated. This technique also produces visually appealing crisp lines when the project is complete. We apply high-grade paint using the latest equipment and with strict adherence to best practice techniques to keep your home looking great for years to come.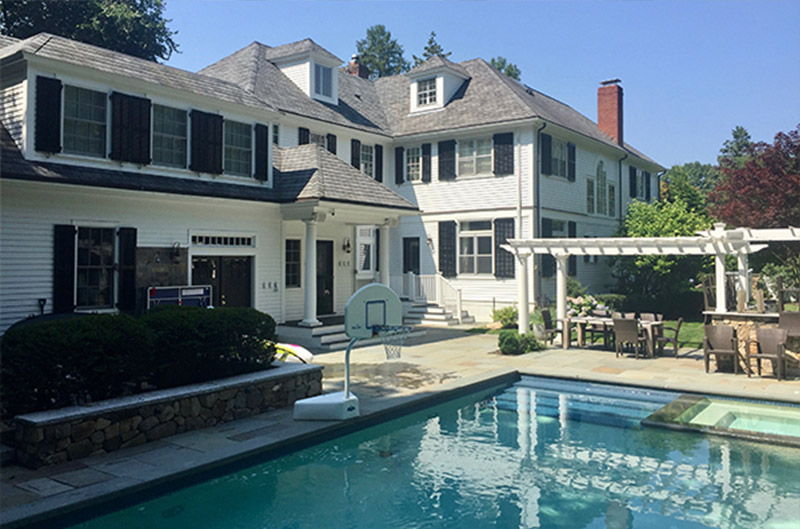 Our clients love our work…
" I was AMAZED at the speed and quality of the team's work. They were done with the patching and painting of all our exterior walls (our home is 2,000 sq ft) in 3 days!!! To summarize, they bent over backwards to help us out on short notice, their team was super speedy & professional, and if you walked into our house, you'd have NO idea that there was any work done. If you're looking for a quality painting company, look no further!"
"I've used Adelfia Painting for many years across projects big and small – interior, deck staining, and exterior paint. I wouldn't hesitate to use them again; the consistency​ in execution​ is spot on​. The preparation​ and work is thorough (stripping, sanding, etc.) and with a fine attention to detail."
"They were very professional – they arrived when they said they would, did a great job, and cleaned up each day so that we could use the rooms in the evening. There was a fair amount of wall prep to fix popped out drywall screws etc. and now we don't see any of those. The work was done expertly, on time, and the price was fair. I definitely plan to hire them again."
We are your local five-star painting contractor serving the Newton, Wellesley, Weston, Belmont and Concord areas of Massachusetts.
We know that most homeowners don't take the decision to go through with a major house painting project lightly. We work closely with our customers to ensure satisfaction. Our talented and qualified painters will help you get the look and feel you want. We will happily answer any questions you may have throughout the process. We are a painting contractor that wants to work with you on scheduling. We will create a schedule that best accommodates your life.